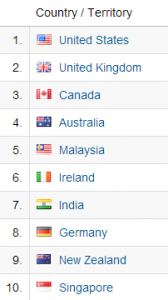 By far the biggest request here on the site is an option for metric units.  Over 70% of the visitors are from either the United States or United Kingdom, which is why we haven't added this option in the past.  But, that time has come to an end.  That one guy/gal in  Bosnia and Herzegovina, it's your turn.
Metric unit options will be rolling out over the next week.
If you have any suggestions, or questions, please email us via the Contact Page.